Ventiseri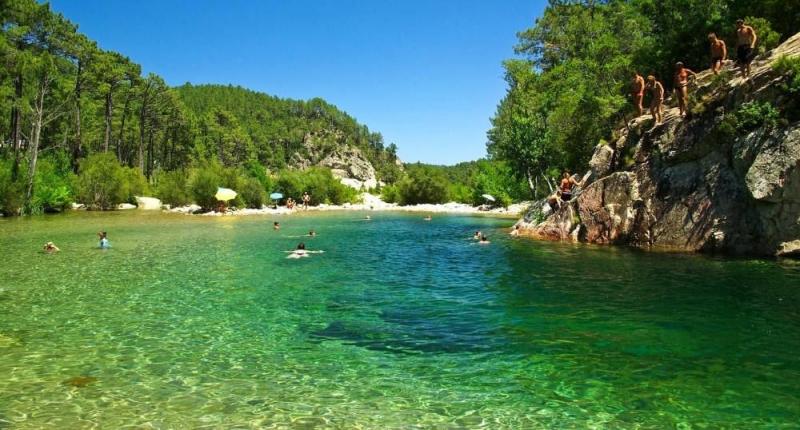 ​The municipality of Ventiseri is situated on the oriental coast of Corsica, region of Fiumorbu. Having left the main road 198, as high as Travo, direction Ventiseri by the secondary road 45. The administrative center of the Municipality appears in the course of the road.

Hidden on the foothills of Quarciu Grossu, nested in the scrubland, the village of Ventiseri opens on the east, magnificent bélvédère dominating the South of the oriental plain and the sea.

The municipal limits appear then in their diversity:
In the South, the Travu, the passionate, sometimes formidable torrent but also the harbor of freshness the summer,

In the East, the coast, the Air base 126, the pond of Palo,

In the North, saint Marie's brook, the castle of Covasina, vestige of past,
On the West, the point of Quarciu Grossu, the ravine of Pirelli and the brook of Calanche join Travu
The set is ideally served by the axis Bastia bonifacio which crosses the municipal territory between Mignataja in the North and Travu in the South (RN 198).
The municipal space covers 4670 hectares among which 3328 hectares of vegetation (wood, moors, scrubland) dominate.
Situated in 547 meters in height, the administrative center of the municipality is leaned in the punta di Quarciu Grosso (1045 meters) over which linear massif of 25 kilometers dominates the "link of Fiumorbu", which welcomes a section of the GR20 punctuated by two refuges (Laparo and Usciolu). This châinon stretches of the parade of Inzecca in Alcudina and consider number of summits exceeding 1900 meters.