Santa Giulia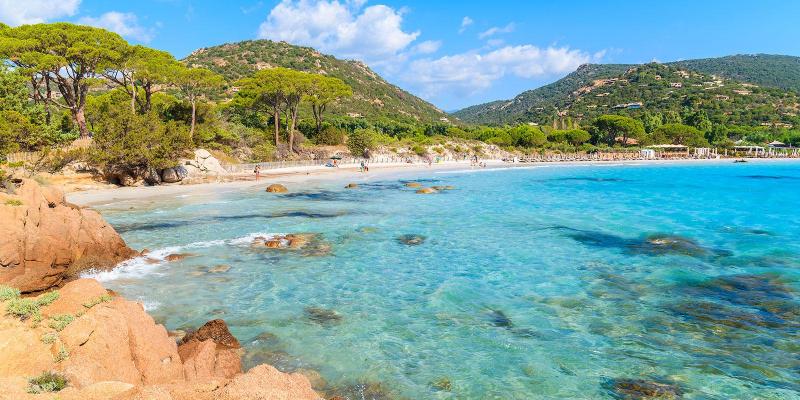 ​In the South of the gulf of Porto-Vecchio, the bay of Santa Giulia or simply the heaven on Earth. A lagoon soaking at the foot of a mountain on kilometers of white and fine sand, here is one of the most famous beaches of the South Corsica. She(it) is also one of boating centers of the most complete and dynamic of the region. All the ingredients are there …

Access: in the South of Porto-Vecchio, Take direction Bonifacio by the RN 198. To Précojo, turn left direction Marina di Santa Giulia either continue in the direction of Bonifacio and take the second to the left, 1minute farther, in the direction of Santa Giulia.
Anta Giulia has a pond of a surface is 26 hectares. The depth on this pond does not exceed 50 in 70 cms. His paying pond being on 15,5 km2 and the contributions of fresh water are limited to two main brooks which dry out in summer. Santa Giulia's pond can be divided in broad outline into two units: the south pond which receives waters of the brooks of the paying pond and communicates with the sea by the grau; and the north pond which receives no contribution outside runoff water.