Saint-Cyprien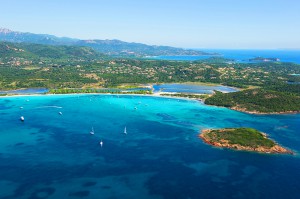 ​
Arasu Beach in Saint Cyprien
The beach of Arasu is one of the beaches less frequented of the municipality because its access is little known. It offers an exceptional setting with its white sand and turquoise water.
To reach it, from the center of Saint Lucie de Porto-Vecchio, take the D168A towards Pinarellu, continue straight on the D468, then turn left when you see the sign indicating "Arasu" and follow this direction.
The bay of Saint Cyprien contains a beautiful beach bordered by the pond of Arasu. A Genoese tower dominates this site and many vestiges have been discovered near the mouth of the Osu.
Idyllic white sand beach lined with turquoise blue water and red rock, a real palette of colors promptly to amaze our pupils. Recommended for children due to its progressive depth and monitored safety perimeter.
On site: free parking, toilet and shower, dead bodies, shops, restaurants, bars, water sports.
Access: 7 km from Lecci, in Trinidad of Porto Vecchio, take the D468
A Genoese tower overlooks the beautiful beach of Saint-Cyprien. There are also some rare vestiges of a Paleo-Christian basilica in the Oso estuary.
Benedettu, where one finds the remains of a tower destroyed in 1650 during the Turkish invasions. Numerous archaeological deposits, including some underwater.
JETSKI jet ski rental open all year round.