Porto Vecchio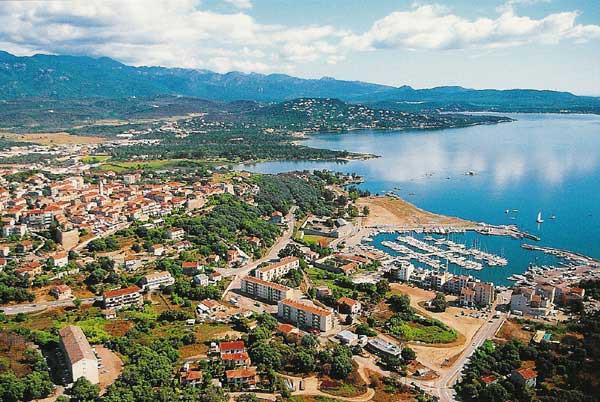 ​
The Old Town, built on a pink granite hill, continues to develop along the plain in a northerly direction between the coastline and the massifs of Alta Rocca. It seduces the visitor with the picturesque charm of its narrow streets, its houses with high austere facades and its ancient ramparts with five bastions pierced by a Genoese door and its plots which dominate the salt marshes.
The town of Porto Vecchio is surrounded by a fertile and verdant plain, crowned to the west by the Ospedale massif and the Zonza forest. To the east, the Tyrrhenian Sea, turquoise blue and its wild coastline Numerous small bays and coves sheltering small beaches including the famous beach of Palombaggia with white sand (some of which are part of the natural reserve of the Bouches de Bonifacio.) Along the coast, between the points of San Ciprianu and the Chiappa, a passage Leads to the end of the deep gulf where stands the picturesque city of Porto-Vecchio.
In the distance are the islands Cerbicale, site protected by the International Marine Park of the mouths of Bonifacio. The archipelago of the islands of Forana, Piana, Maestra Maria and Pietricaggiosa, as well as the rocks of the Vacca and the Toro shelters a remarkable terrestrial and submarine fauna and flora.
Third city of Corsica, PORTIVECHJU, whose economy once rested on the exploitation of salt, wood and cork, has now become an attractive seaside resort.
The marina and commerce below the ramparts, is particularly busy in high season. Bars, ice-cream parlors and restaurants offer a pleasant setting for a drink, a meal or a stroll along the quays in the heart of the Gulf
Finally, the marine is the starting point of sea cruises to the Lavezzi Islands and many other activities such as scuba diving, boat trips or jet skiing ...
The newly built Quay of Honor offers the prestigious units the most modern and eco-friendly equipment in Europe. It is also a pleasant stroll
Its privileged location between sea and mountain makes Porto-Vecchio a region to discover or rediscover.
At 900 meters of Altitudes, the massif of the Ospedale offers a magnificent panoramic sight on the littoral and particularly on the Gulf of Porto Vecchio.
Its national forest, within the Regional Natural Park of Corsica, is the departure of superb walks.
In the forest of ospédale, canyoning, tree-climbing, via ferrata quad and ATV, Quad, refreshment, formulas baptism 1H, rando / balade 1H30 or 2H30 adventure park, canyoning, rando,